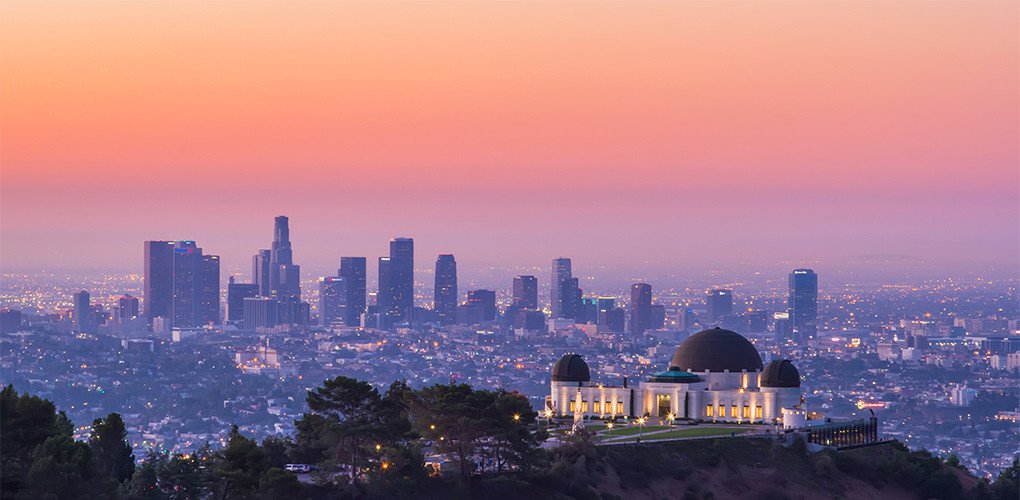 Audi in Los Angeles
Los Angeles, California is home to Hollywood, stunning beaches, beautiful vistas, and perfect weather. Located just a few miles away from our store in Santa Clarita, Los Angeles residents have been coming to see us here at Audi Valencia for many years for the new or used car buying needs, auto finance questions, and Audi service. We're proud to call the greater Los Angeles area not just neighbors, but home as well.
And that home provides some of the greatest weather, locales, and sights in the entire state of California, making it the perfect area in which to discover all the Audi Lease specials in Los Angeles we have to offer. When you lease a new Audi, you would generally pay less per month, and have greater flexibility when it comes time to return the car to either pay it off, or trade it in for a new model.
If you've been researching what you would need for your Audi lease, Los Angeles residents, and those from anywhere in the Santa Clarita valley should stop by Keyes Audi in Valencia and speak to a finance expert. They can guide you through all the Audi leasing steps you need to know, and can even provide you with more information on lease specials in the Los Angeles area.
Don't delay, use the directions functions on our website to get detailed instructions on how to visit us, and discover your next Audi car or crossover at Audi Valencia today. 
Keyes Audi Valencia - LA's Best Audi Dealer
The all-access pass Californians have to sun, surf, and all the luxuries that go with being a Los Angeles resident, are just a few of the perks of living in this great city. Another is its close proximity to Keyes Audi Valencia, one of the best and most trusted Audi Los Angeles dealerships. We've been serving the greater Los Angeles area for many years, and offer convenient access to the latest Audi models right in your own backyard.
If you've been searching for a new or used Audi car for sale in the Los Angeles area, Keyes Audi Valencia is one of the premier Los Angeles Audi Dealers, located just a short drive from downtown. You can find all types of great new and used or certified pre-owned cars priced to sell in our showroom or on or lot. And if your current Audi vehicle is in need of routine maintenance or repairs, our Audi service center in Los Angeles is staffed with only the most knowledgeable and competent technicians.
So before you make that all-important decision to buy a new car, check out all of our Audi lease specials offered for Los Angeles to get the best deal possible. 
As always, please do not hesitate to contact our dealership with any questions or clarifications that come up. Give us a call anytime at (603) 626-6666.