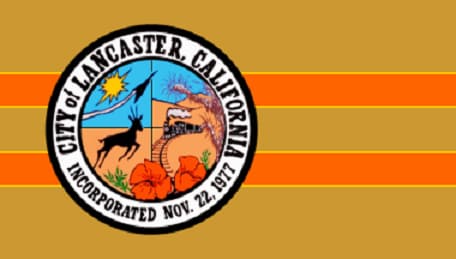 Audi Lancaster
One of our favorite cars is the new 2017 Audi A3 Cabriolet - a sporty, two-door convertible with plenty of pep under the hood, exhilarating handling, and stylish good looks. It's a favoof ours because it fits perfectly with the locale in which our business is blessed to operate every day.
For the Santa Clarita Valley, and nearby Lancaster, Audi vehicles like the A3 convertible are the perfect addition for any driver. They embody the luxury of the Audi brand name, and combine it with a perfect setting in which to show it off.
Lancaster, California is located just a few miles away from Audi Valencia, and is part of the natural beauty that is the Santa Clarita Valley. Home to some of the greatest weather, locales, and sights in the state, we're proud to be the number one providers of Audis for sale in the Lancaster, CA area. And Audi lovers north and south California always seem to make their way to Audi Valencia because we've become one of the most trusted and respected Audi dealers in the southern California area. From new and used Audi car sales to superb service and maintenance, we're the premier destination for all things Audi.
Lancaster, CA - Southern California Goodness
Located in Antelope Valley just west of the great Mojave, Lancaster is a twin city to its neighbor Palmdale. Conceived in the 1890s, Lancaster grew to be an important city for the newly burgeoning railroad industry as Southern Pacific Railroad completed their legendary line through Antelope Valley itself.
Since then, the hard-working and hearty citizens of Lancaster have created a beautiful town with booming business and lush farms. In more recent years, Edwards Air Force Base has been a major draw for many, including service men and women and their families, and the limited landings of the Space Shuttle.
To say Lancaster has come a long way from an 1890 water stop for the railroad to an important location for private and public citizens alike, can be an understatement. And here at Keyes Audi in Valencia, we're proud to be contributing to that continuing legacy in our small way. Audi in Lancaster provides stellar, luxury vehicles for those hard-working men and women in the Antelope Valley, vehicles that are also sturdy, dependable, and are some of the best-performing cars in the world.
The Bavarian auto-masters that are Audi create vehicles that reflect the Lancaster, CA spirit, making an Audi car or SUV the perfect choice for anyone searching for a new or used car for sale in the area. Audi vehicles are sturdy, elegant machines that are great for either work or play.
The sporty A3 or M2 provides a superior driving experience for the thrill-seekers and adventurers among our Lancaster, CA neighbors - tons of pickup under the hood, future-forward driving dynamics, and the latest styles are just the tip of the iceberg when it comes to a luxury sports sedan from Audi.
And for those needing a little extra room or sturdier road performance, Audi's wide range of crossovers and SUVs provide Lancaster buyers something out of the ordinary. The Q3 is the newest addition to the stable, and is a fun and energetic compact crossover great for weekend off-road excursions or mid-week errands. And the venerable Audi Q7 offers three rows of seating, or a ton of extra cargo room, for family practices or events, or road trips to go camping in one of California's many incredible outdoor destinations.
So if you're in the Lancaster, CA area and looking for an Audi sedan, crossover, or larger SUV, make sure to visit Keyes Audi in Santa Clarita first. We offer everything from new, used, and certified pre-owned Audi cars for sale at a wide range of prices. We also have some of the most knowledgeable finance experts in the Lancaster area when it comes to auto financing. They can provide answers to all your loan or lease questions, and can steer you into getting the best deal possible on the car you've always wanted.
Or, if you live in the Lancaster area and already have an Audi and are in need of some regular maintenance or repair services, bring it on in. Our Audi technicians are factory trained and have many years of extensive service experience when it comes to all things Audi, under the hood, in the cabin, and around the body.
Don't wait another minute. Get to Keyes Audi near Lancaster, CA today to find the perfect new or used car you've always wanted. 
Directions from Lancaster, CA
If you're visiting from Lancaster, and are in need of directions to get here, simply enter in our address, 23923 Creekside Road, Valencia, CA, into your GPS or smartphone and follow the instructions provided. Or you can use our interactive map to get more in-depth instructions.
You can also take Antelope Valley Fwy, or Highway 14, west towards Santa Clarita, and exit onto Golden Valley Rd. heading north. Then take a left onto Soledad Canyon Rd. which turns into Valencia Blvd. Next take a right onto Creekside Rd. and our dealership will be on your right.
We're happy to be the number one providers of Audis in Lancaster and beyond. The Keyes Family also wants to thank all of our customers for making Audi Valencia one of the most trusted Audi dealerships in Santa Clarita, Lancaster, Los Angeles, and beyond. We're proud to serve all buyers in southern California and beyond. Stop by and see us today.