Frickin' Lazers!
In late 2016 at the Los Angeles Auto show, Audi of America is set to debut the first laser beam headlights in the ultra-cool Audi R8. Supported by full LED headlights, Audi is installing a laser high beam module in each one, so that when you switch to high beams, the path ahead will indeed be laser targeted.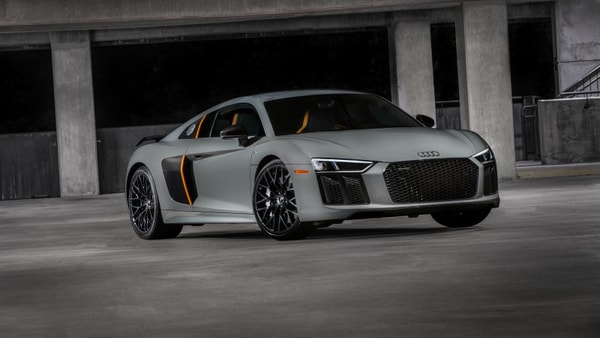 Also known as one of Tony Starks's preferred rides, the 2017 Audi R8 V10 Plus is Audi's super car looks more like it belongs in a futuristic Tom Cruise blockbuster more than in a driveway, but now it will have the laser lighting to match its already futuristic appeal.
The limited edition R8 also gets a new Quantum Gray paint job, titanium black-optic exterior package, gloss anthracite (coal) front grille, 20-inch wheels in a high-gloss "coal" finish, and a Solar Orange vertical stripe on the iconic carbon side blade.
According to Audi, "Each headlight contains one laser module that operates with four, high intensity laser diodes. Each module bundles these diodes into a blue laser beam with a wavelength of 450 nanometers. A phosphor converter then transforms the blue laser beam into a very bright and pure white light."
And while this run is certainly limited in every sense of the word, only 25 cars with a price tag of roughly $230,000 are expected to be made, it's a big leap forward in the tech department as laser technology is better for drivers by offering greatly enhanced visibility with very bright, pure white light.
Check out the reveal video from Audi below.

<iframe width="560" height="315" src="https://www.youtube.com/embed/SolKqp8h6kc" frameborder="0" allowfullscreen></iframe>