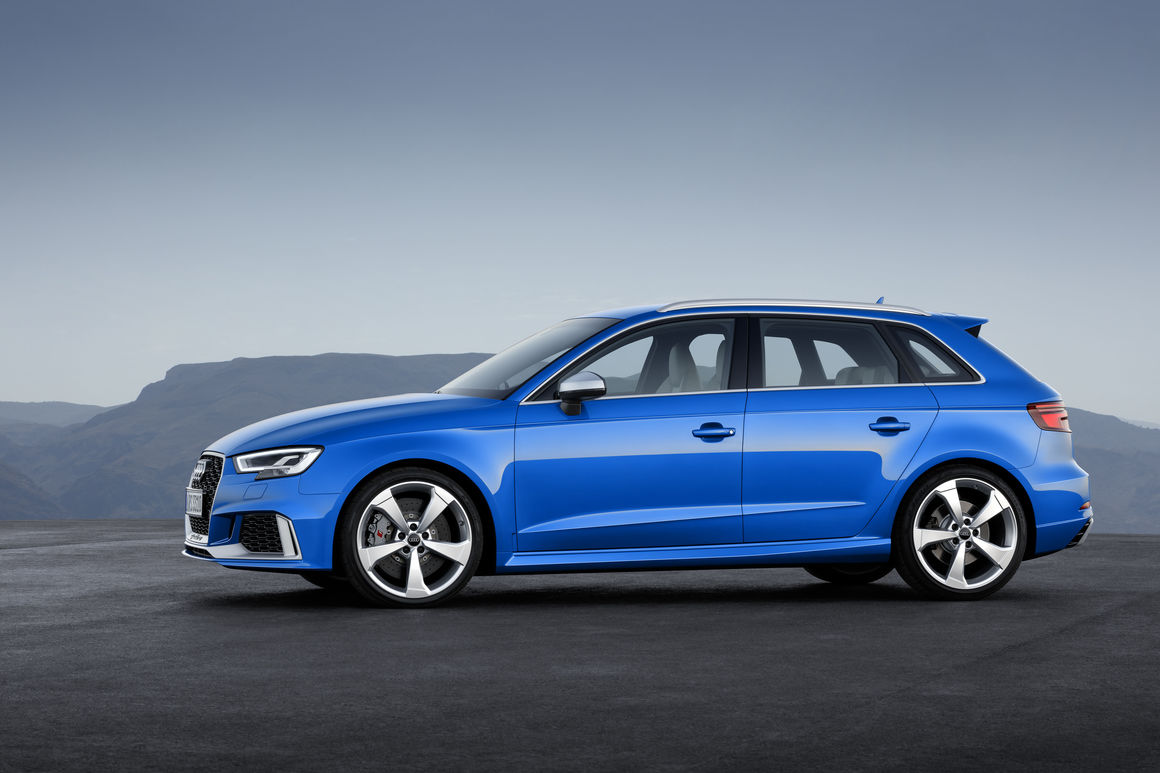 There are a number of factors that converge to make the New York International Auto Show an important one for Audi AG, and even important to us here at Keyes Audi Valencia. It's the largest media market. The New York metro area is also home to the largest number of luxury and performance cars (the Los Angeles area comes in a close second). It makes sense for a brand to make a splash here, since it will be seen and felt coast to coast. That's exactly what the company is doing.
Audi R8 GT4
This won't be a volume seller for the Audi brand, but it won't be a loss leader, either. The Audi R8 GT4 makes its racing debut later in 2017, but it's making its public debut in New York. The car will have plenty of company in the Audi stable, given that it will be joining the Audi R8 LMS GT3 and the Audi RS 3 LMS TCR.
Audi RS3
We're never sure what will come to the United States when it comes to Audi RS models. The Sportback and wagon models are limited to Europe, and even the sedans don't always arrive when we'd like. By way of recompense, the company will be introducing the 2018 Audi RS3 sedan in New York. As Audi Sport Development chief Stephan Reil notes, you could put it up against the Audi TT RS on track day and "the TT would be the winner — but it would be close." If you ask us, that's a good thing.
Audi TT RS
The 2018 Audi TT RS is the most powerful production version of the Audi TT yet built. Its 2.5 liter TFSI engine features a BorgWarner turbocharger and aluminum construction that makes it nearly sixty pounds lighter than the engine it replaces.
Factor in the output of 400 horsepower and 354 lb.-ft. of torque and the car goes from zero to sixty in just 3.6 seconds. The powertrain is rounded out by a seven-speed S Tronic automatic transmission. Quattro AWD is standard, but the car can also send nearly all of its torque to the rear wheels on demand. Opt for the carbon-ceramic brakes for even more stopping power.
Find out more about the newest Audi models right now at your Audi dealership near Los Angeles. Keyes Audi Valencia is located at 23923 Creekside Rd in Valencia, CA.