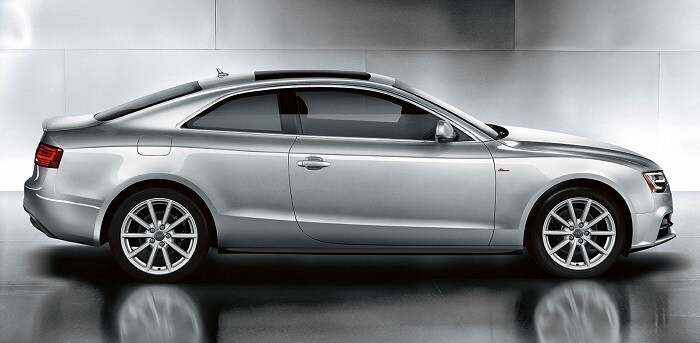 Pop quiz. If you want better performance from your Audi A5, which part should you upgrade first? What just might be the most important part of your car? And which part of their cars do too many Los Angeles drivers neglect? If you answered "tires," you're right. Luckily, the tire center at Keyes Audi Valencia is here to help.
If it sounds like we're putting a bit too much importance on tires, stop to think about this: so many of your Audi vehicle's systems rely on your tires being in good shape. All the horsepower and torque your engine produces, all of your brakes' stopping power, and all the acceleration and amazing handling that was your reason for buying an Audi A6 in the first place doesn't amount to much if it's all riding on worn, mis-aligned, or badly mounted tires.
Going cheap doesn't help, either, for the same reason you don't want to run a marathon in cheap shoes. The right "footwear" for your vehicle means more comfort, better fuel economy, and more safety.
Why? We're glad you asked. If your alignment is off or your tires improperly balanced, your car won't handle properly. Poor inflation reduces fuel economy. Worn tread increases your zero-to-sixty time, but just as importantly, it increases the amount of time it takes to go back to zero from sixty.
The solution isn't complicated, nor is it expensive in light of what good tires can do for you. Come to Keyes Audi Valencia for OEM Audi tires and Valencia Audi service.
We're located at 23923 Creekside Rd in Valencia, CA, a short drive from Los Angeles and Ventura. Our friendly and knowledgeable staff are here to help, whether you're looking for a brand new Audi car or just looking to keep your classic Audi model running like new.