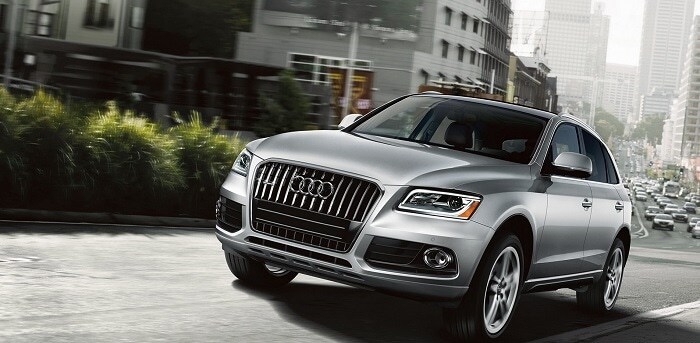 If you're a Los Angeles driver of a certain age, you probably remember having an 8-track tape deck in your car, and how exciting it was when cassettes replaced them, or when in-dash CD players were all the rage (skips and all). Today's infotainment systems replace your tapes and CDs, your maps, your phone book, and quite a bit else besides. The Audi MMI system found in cars sold by Keyes Audi Valencia is infotainment done the Audi way, and just like the company's cars, innovation and careful engineering abound.
In addition to the proprietary Audi Connect suite, there's Apple CarPlay and Android Auto compatibility, giving you three great options to sync your devices and make your drive even more fun. While Audi Connect requires a subscription, you get plenty for the money:
News and weather

Travel info and navigation

Maps from Google Earth

Local search

AT&T 4G LTE connectivity

Mobile hotspot
With its switches and manual controls, Audi MMI is something of a holdover from an earlier time. However, the control surfaces are thoughtfully laid out, and they make it much quicker to navigate among the apps you need. You may be used to touchscreens and gesture inputs from your phone, but sometimes keeping it old-school makes sense, as some other systems' users find out the hard way when they're trying to swipe through a series of menus while on a bumpy road*.
PC Magazine rates Audi MMI the best non-touch based infotainment system, an honor they've bestowed on Audi many times in the past. We're not surprised. The same careful design and engineering is evident here that's in every other part of new Audi cars. But the opinion that matters most is yours. That's why we invite you to Keyes Audi Valencia to test drive a 2017 Audi Q5 equipped with MMI. We serve Los Angeles from our showroom at 23923 Creekside Rd in Valencia, CA.
*Which you ought not to be doing. Common sense and safety first, please.