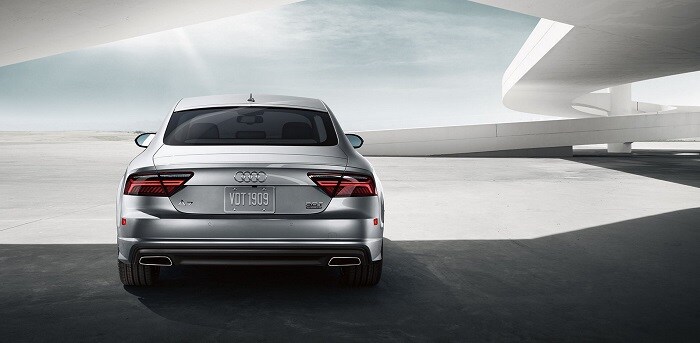 Audi AG is a company with a rich past and an equally daring present. Like their vehicles, however, the company doesn't stay still for long. Recent news regarding the company throws their plans — and, perhaps, models due at Keyes Audi Valencia — into sharper focus.
Audi Autonomous Vehicle Testing in NY
One bit of news that was lost amid the other announcements at the New York International Auto Show in April was that the state of New York was about to introduce new standards for the testing of autonomous (that is, self-driving) vehicles. Audi AG is the first company to take advantage of the new process.
The vehicle that serves as the test mule — an
Audi A7
that's already logged thousands of autonomous miles in California and Nevada — will be seen on the streets of Albany soon. It's a test bed for SAE Level 3 autonomous driving, where the vehicle handles many driving functions on its own but still requires human input. It's a stepping stone to Level 4 autonomy, where the vehicle is capable of doing nearly everything on its own, and only optional human input.
Audi Roadmap Emphasizes Utility
Before Level 4 autonomy rolls out, Audi AG still needs to produce vehicles for the driving public. All signs point to utility. That means more
new Audi crossovers
, but it also means more of an emphasis on hatchbacks and wagon/estate-type cars. The former makes sense, since the crossover segment is hot. The latter seems like a heavier lift given that neither wagons nor hatchbacks are as popular in the States as they are overseas.
However, the latter type gives drivers all the practicality of SUVs with two distinct advantages. One: they're lighter and more fuel-efficient. Two: their lower stance (and with it, a lower center of gravity) gives you the kind of thrilling driving dynamics that an SUV can't quite match. Our bet is that if Audi engineers emphasize the fun of driving a hatch or wagon, these vehicles would be an easy sell to drivers who want a family car that hasn't forgotten how to have fun.
But these things are still in the future. To see the best of what Audi has to offer right now, make way to Keyes Audi Valencia today!