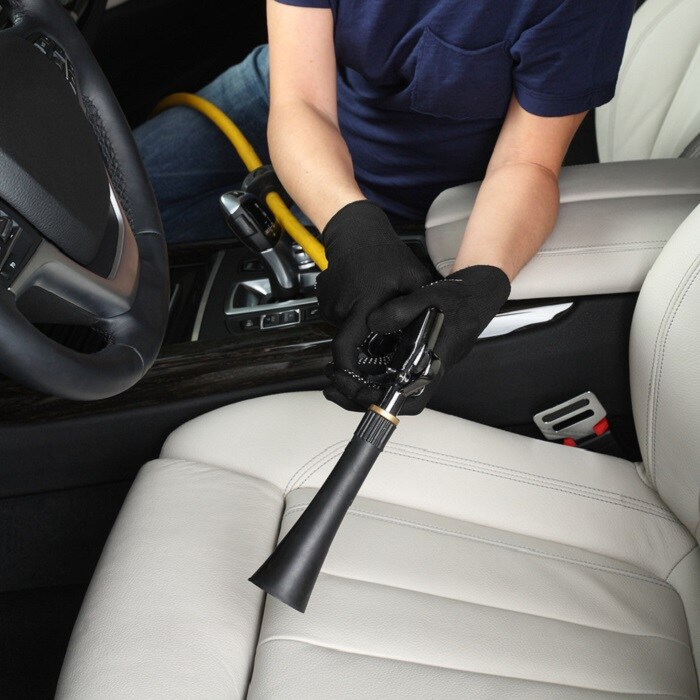 Springtime in California is a bit of a challenge. After all, we don't have drastic seasonal changes to remind us when it's time to perform routine maintenance on our cars. While the winters around Los Angeles and Ventura are mild in comparison to much of the rest of the country, it's still a good idea to give your Audi Q5 or 2017 Audi A3 a seasonal checkup. Keyes Audi Valencia has a few simple tips to start the season off right.
The first step won't take any more than a few minutes. Take your vehicle to the car wash. Dirt, pollen, grime, and more doesn't just make your car look filthy, it can actually cut down on performance. Time for some spring cleaning!
Of course, you also don't want to neglect the interior. If you're anything like most of our customers (and even many of us who work here), your car isn't just transportation. It's your rolling office, your daycare center, a closet, and a thrift store in the making. Take some time to vacuum, clear out all the trash, toys, food, and anything else that's lurking around. Restore some zen to your luxury car.
Finally, make sure your Audi car is ready for whatever your daily drive around Los Angeles has in store. Our expert technicians will check your fluids, tires, wipers, alignment, and more. A precision machine needs some TLC every now and again to keep performing its best, and that's where our Audi service department comes in.
Next time you're wondering "Where's Audi service near me?" the answer is: right here. Keyes Audi Valencia is located at 23923 Creekside Rd in Valencia, CA. If you're looking for a new or certified pre-owned Audi vehicle, we're here to help. More importantly, if you're already the proud owner of an Audi car or SUV, we're here to make sure you have many happy years behind the wheel. Stop by to see how we can help you today!