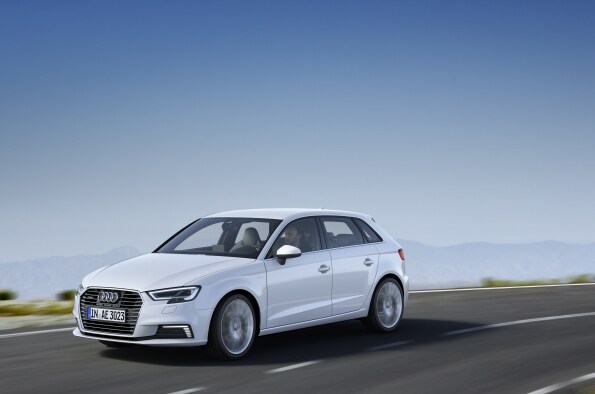 As drivers the world over consider the environmental cost of fossil fuels -- as well as the fact that gas prices won't stay artificially low forever -- it's clear that hybrids and electric vehicles (EVs) are where the future of cars and SUVs will be found. Audi AG, long known for their innovations in hybrid technology, are moving aggressively into the EV space. What might come to Keyes Audi Valencia?
Two Audi EV concepts debuted in the last two years. One of these is the e-tron quattro, and the other is the e-tron Sportback. A third EV is now in the mix. It's an as-yet unnamed SUV that will slot into the A segment, right alongside the current Audi Q3 SUV.
Unless, of course, it doesn't. In conversation with Business Insider, Filip Brabec, vice president of product management for Audi of America, said of the spate of upcoming Audi EVs, "What it tends to create is its own segment," going on to note that the competition among automakers in the EV segment would lead not only to innovation but also the kind of critical mass in the market that helps electric cars catch on.
The platform for the new SUV is specialized for electric cars, so even though this SUV will likely share some characteristics with its stablemates, expect it to be much lighter, without sacrificing the performance for which Audi cars are legendary.
The unnamed SUV is slated to arrive in showrooms in 2020. That may seem like a long way off, but you needn't wait quite that long. The Audi e-tron quattro is due late in 2018, with the Audi e-tron Sportback arriving roughly a year later.
And of course, if the e-tron name sounds familiar, that's for good reason. Your Audi dealership near Los Angeles has the Audi A3 e-tron Sportback in stock as we speak. Why not visit Keyes Audi Valencia today at 23923 Creekside Rd. in Valencia, CA for a glimpse of the future?