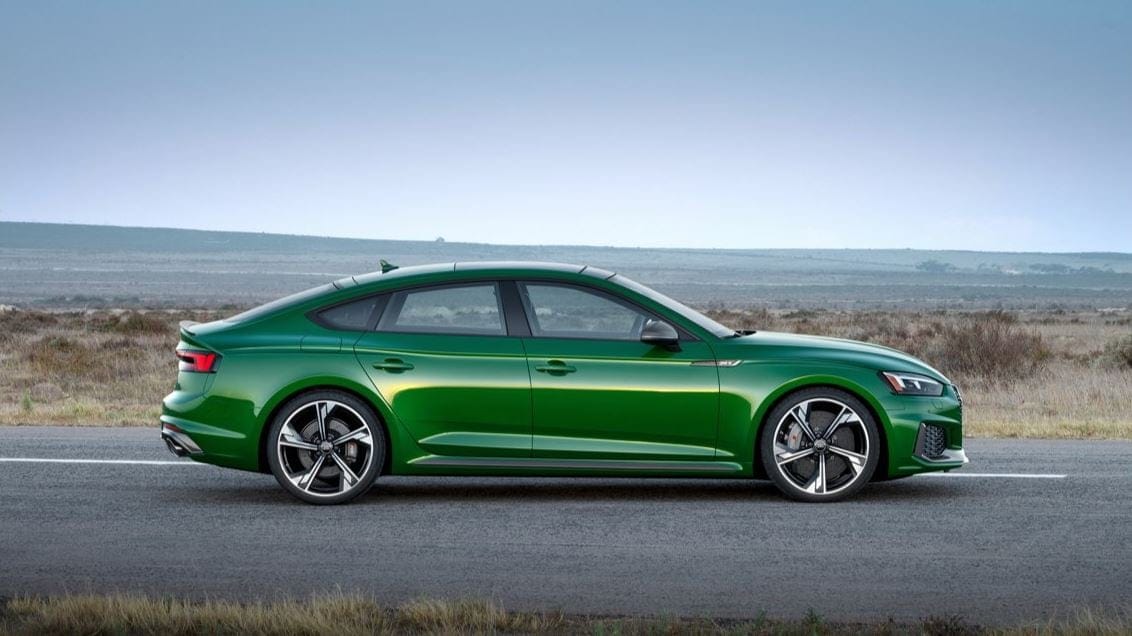 The 2019 Audi RS5 Sportback hasn't even made its way to dealerships yet and it's already earning
rave reviews
. So what makes this car so unique, both relative to the cars it's related to, and even relative to the
Audi RS5 Coupe
? Audi Valencia may not have this car yet, but we've got answers.
The Audi RS models sit firmly at the top of the new Audi lineup. Even though this car is related to the Audi A5 and Audi S5, it's much, much more powerful. If the Audi A5 is Mark Ruffalo, the Audi RS5 is the Incredible Hulk.
The Sportback version has some advantages over the Coupe. There's a higher profile, sure, and with it an ever-so-slightly higher drag coefficient. But when you've got a 444 horsepower 2.9 liter V6 engine under the hood and a ZF Tiptronic transmission, you're not going to notice the drag coefficient. You also won't notice the one-tenth of a second difference in zero-to-sixty times.
Besides the fastback styling looking gorgeous, it's also more practical. Your tradeoff for that extra tenth of a second is more rear-seat head and leg room, and a heck of a lot more cargo space than you'll find in the Acura RS5 Coupe. You can easily fit a pair of suitcases in the back, but you can fit much more than that if you fold the rear seats down.
Another plus: it's a monospec car. Put simply, it's loaded, because why would you skimp if you're going to buy a top-tier car? Standard equipment includes Audi MMI infotainment, Apple CarPlay™, Android Auto™, a Wi-Fi hotspot, and wireless smartphone charging. You'll also get the Virtual Cockpit display with a 12.3-inch screen that makes great use of the included navigation and Audi Connect services.
Want the 2019 Audi RS5 Sportback? We don't blame you. But you'll have to be patient. It won't be joining the other
new Audi models
at Audi Valencia for a little while yet. Want to whet your appetite in the meantime? We're located at 23923 Creekside Rd.