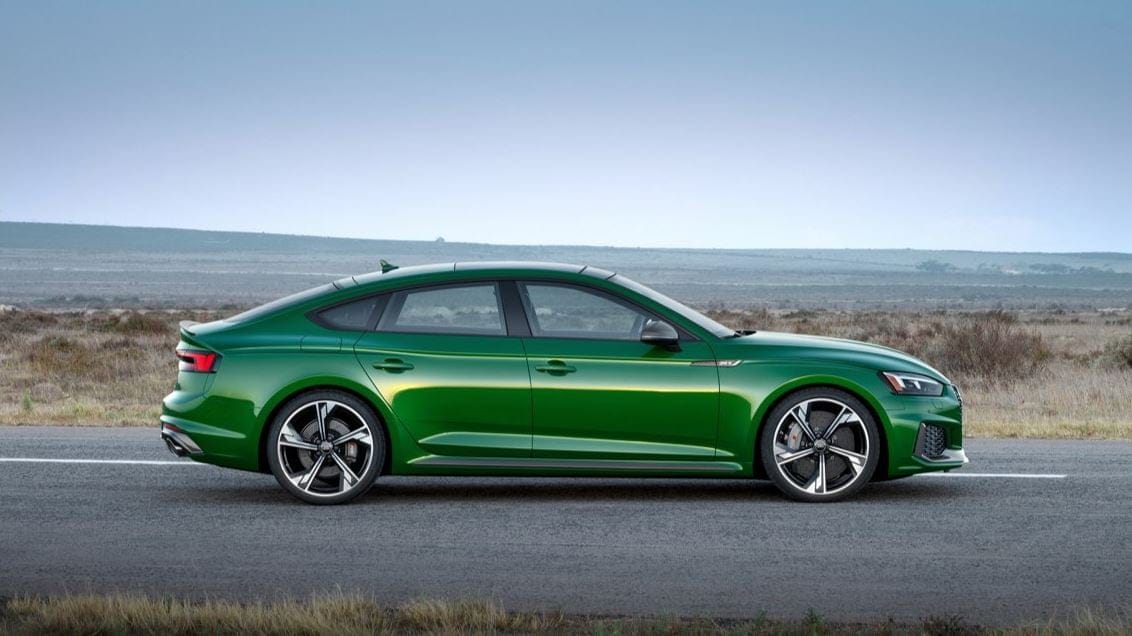 Of all the 2019
Audi vehicles for sale
here at Audi Valencia, one of the most exciting and most unique is the
2019 Audi RS5 Sportback
. It is the first of its kind in the Audi lineup and gives customers in and around Bakersfield, CA access to an exciting high-performance hatchback unlike anything they've ever seen from the brand before.
For those that are unfamiliar with the RS-branded hatchbacks made popular by the Audi high-performance division, they are fast, beautiful machines that make driving about as fun as it possibly can be. And the good news is that, unlike some other RS models that first debuted in Europe, the RS5 will start in the U.S., giving our customers access to one of our most exciting new models of the year.
What makes it such a thrilling model? It all starts with the engine, which is a 444-hp twin-turbo V6 capable of making 443 lb-ft of torque. Combined with the Audi quattro all-wheel drive system, it's a smooth-sailing monster of a car that can absolutely shred asphalt when put to the test.
Aesthetically, it looks just as awesome as it drives, and inside there are a number of exciting technologies, including a fully-digital gauge cluster that looks absolutely beautiful. Sporty styling and an interior filled with high-quality materials are the icing on the cake.
Sportbacks are the wave of the future for performance vehicles, and the 2019 Audi RS5 is an especially good one. If you would like more information about this gorgeous beast,
Audi car dealers
here at Audi Valencia are more than willing to take your questions and get you behind the wheel of this new model the minute it becomes available.