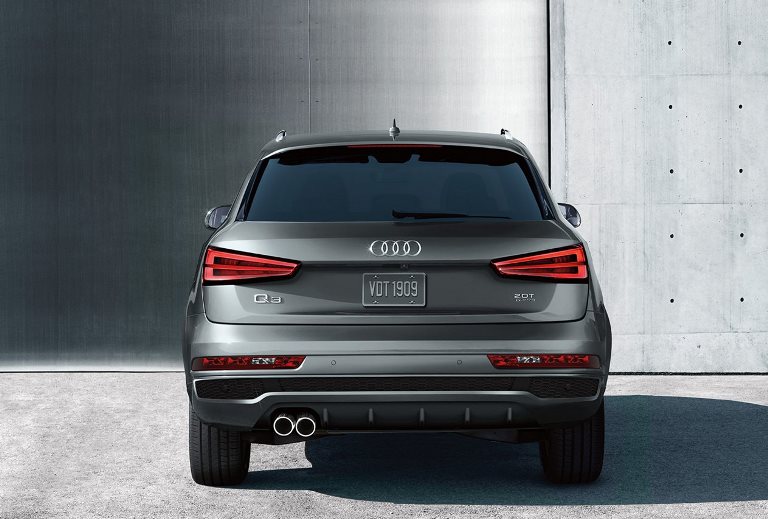 The Audi Q3 only came to America (and Audi Valencia) in 2015. That makes it easy to think it's a more recent addition to the new Audi model lineup than it actually is, since it first hit the road in 2012. That means it's time for a redesign, and it's arriving at the Paris Motor Show right on schedule.
Spy shots of the 2019 Audi Q3 have been circulating for a few weeks now, and they make it a bit easier to appreciate the new look than the teaser video released by Audi AG ahead of the unveiling. It's snazzy, sure, but the production hides more of the crossover's redesign than it reveals; that kind of tease is something we've come to expect, but it's also a little frustrating for those of us who want to feast our eyes.
Specs are scant, but will go public in a matter of days. Here's what we know so far:
New front and rear fasciae, with a heavy dose of style borrowed from the Audi A8

New dash layout similar to the Euro-spec Audi A1, including a larger infotainment display and the Virtual Cockpit instrument cluster

New modular MQB platform

New engine choice(s), likely with more torque and horsepower than the outgoing 2.0 liter four-cylinder engine available on the 2018 model

Front-wheel drive remains standard, with Quattro AWD available
There's more information to come just hours from when we're writing this, and we'll have plenty more to say about the new features and specifications once they're available. Watch this space, or visit your Los Angeles area Audi dealership for more details — including pre-order information — so you can be among the first to drive the 2019 Audi Q3 when it arrives. Audi Valencia is located at 23923 Creekside Rd.