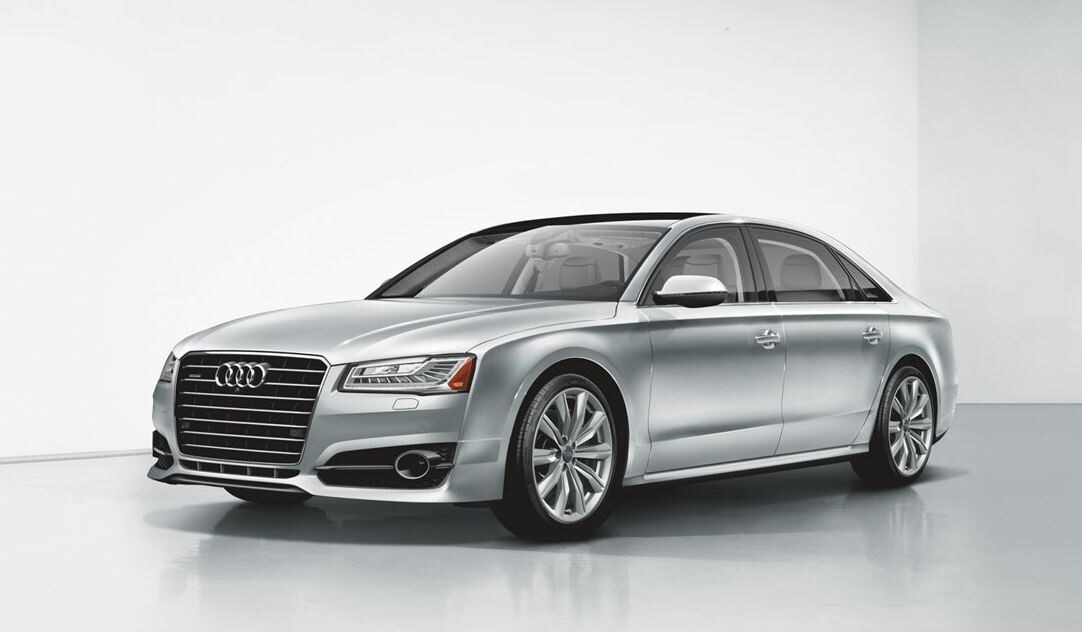 While the active safety features on new Audi cars get lots of attention -- justifiably so -- we're impressed with some of the other uses to which all those sensors and gadgets can be put. Case in point: the Predictive Active Suspension in the upcoming 2019 Audi A8.
As a recent article in Wired explains, this feature allows the Audi A8 to take active safety a bit further than usual, in effect "reading" the road surface ahead and making split-second adjustments to the car's active suspension. That means everything from speed bumps to potholes won't jar your passengers nearly as much as they would in another car.
But there's another benefit as well. When your car is in a crash, how and where the force of the crash is distributed makes a significant difference in how the car and its occupants fare. In the event of a side collision, the active suspension can actually raise the car for better protection.
That's not all that's on offer, however. Your drive gets a little more peaceful thanks to other active safety features offered in this new Audi car. All the LIDAR (the first in a production car), radar, and cameras are also deployed for the kinds of active safety features that make these some of the safest vehicles on the road. Overseas, they're also being used for Level III autonomy, but there are some regulatory hurdles to clear here in the States before that tech will be available to drivers in LA and elsewhere.
The Audi A8 is one of Audi AG's most anticipated new releases in quite some time. If you'd like to find out more about it -- or any other new Audi vehicle -- visit Audi Valencia at 23923 Creekside Rd in Valencia, CA.