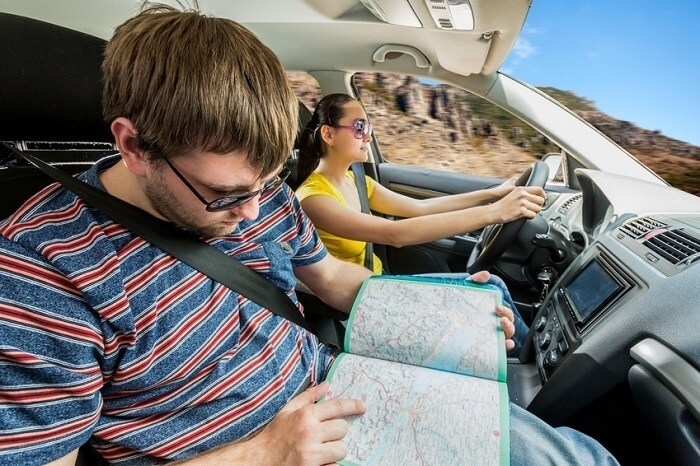 The autumn is a great time for camping in California, or to head north and see the changing foliage in the Pacific Northwest. The cooler mornings and smaller crowds make this the perfect time for an outdoor escape, and a new Audi car or SUV from Audi Valencia is your perfect getaway vehicle.
Roughing it in an Audi Q7
When it comes to outdoor adventure, you come loaded for bear. And fish. And hiking, or pretty much anything else that strikes your fancy. The 14.8 to 71.6 cubic feet of cargo space in the Audi Q7 ensure plenty of room for friends and gear, while the 7,700 pounds of towing capacity (when properly equipped) means that anything you can't pack you can simply haul behind you.
Bring Civilization With You in an Audi Q5
You're fine with the thought of a night under the stars, but maybe you'd like to complement it with a dinner in a nice restaurant, or you don't trust your outdoor cooking skills not to have your pancakes catch fire. The Audi Q5 keeps things civilized on and off road thanks to its available quattro AWD, a well-appointed interior, and Audi MMI infotainment system.
Keep Your Cool in an Audi A5 Sportback
Your ancestors came to California in search of riches and a new life. You appreciate their initiative and sacrifice, but your idea of roughing it is drinking coffee from a paper cup. The Audi A5 Sportback is perfect for you, because you'll have room for the essentials while you leave home behind for the creature comforts of a five-star hotel. There's ample room for even the most indecisive packers to bring one of everything and still have room for your shopping finds.
Whether your approach to vacationing is more Bear Grylls or Norma Desmond, you're sure to find a car or SUV at your Audi dealership serving Los Angeles that suits your style. Visit Audi Valencia at 23923 Creekside Rd today.