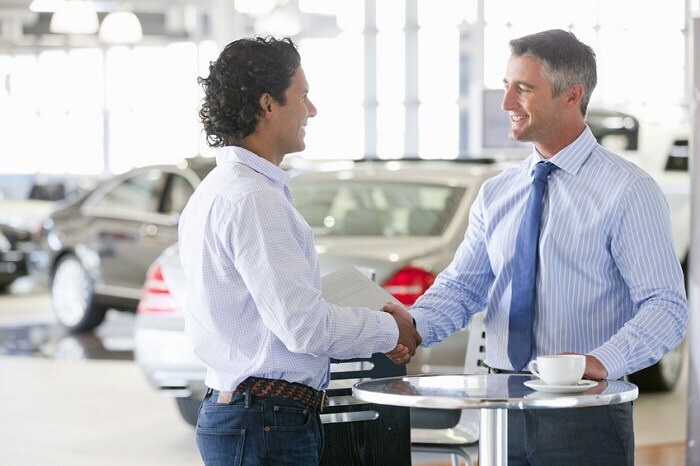 The internet is full of advice, tips, hacks, and "one weird trick" to do just about everything better. A lot of that advice will do more to hurt you than help you, especially when it comes to car buying. That's why Audi Valencia is taking some time out this week to debunk some of the more common car-buying myths we've seen and heard.
There's a Magic Time to Buy Cars
They say salespeople are more motivated at the end of the month. If you've ever worked in sales, you know we're motivated to help you, because at the end of the day that helps us too.
Don't Mention Your Trade-In Too Soon
Nobody wants the process of buying a new Audi car to be an all-day affair. Getting you a fair value takes time, so let us know when you get here so we can start right away. That way we're working on valuing your old car while you're choosing and test-driving your next one.
But the Blue Book Value…
Stop right there. Whether it's a nearly new Audi Q5 or a much older trade in, there are many variables that dictate value. Age, mileage, condition, and demand dictate price — not a third party website that's never seen your car in person.
Oh, Sure, You're "Talking to Your Manager."
Actually, we are. We only have so much wiggle room when it comes to Audi financing. Sometimes we need approval first.
You Can't Trust Dealers
You're not buying from Craigslist. You're buying from an Audi dealership with a long history, and a great reputation to uphold. We want you to come back, because then we get to help you with maintenance, accessories, repairs, questions, and — we're hoping — your next new Audi car.
Buying a car comes with plenty of challenges and questions. Make sure you're getting the right answers. Not the ones from some guy you know, or a random Reddit commenter. An expert, like the ones here at your Audi dealership near LA. Drop by Audi Valencia at 23923 Creekside Rd for car buying done right!