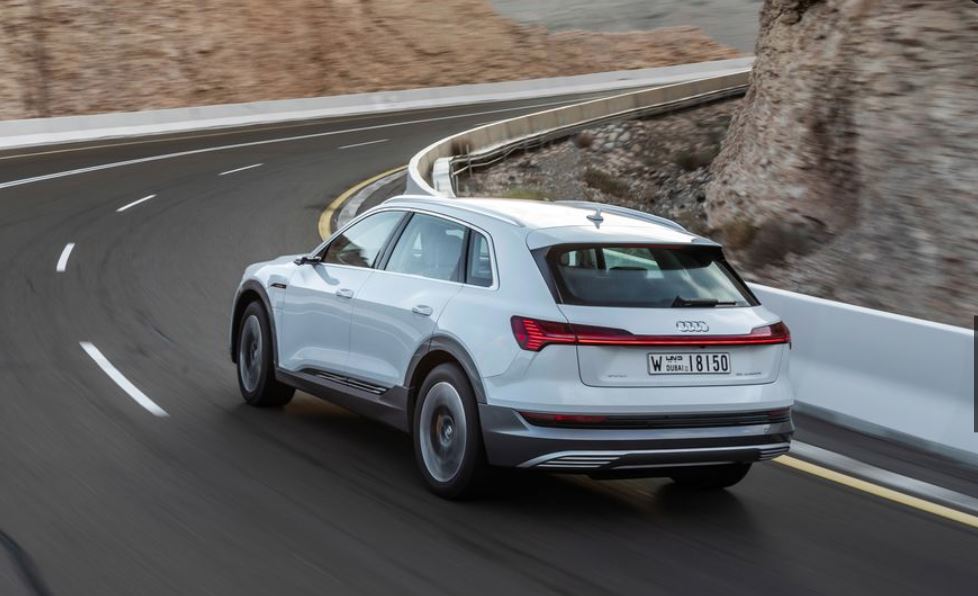 While many automakers are moving more toward electric vehicles (or at least more electric hybrids), one would think there would be nothing but commercials on television pushing these alternative drivetrain automobiles. Thus far, the advertising for vehicles like the
2019 Audi E-tron
has been scant, but Audi changed that this month with a new commercial that may change some drivers' perspectives on what it means to own an electric vehicle.
The criticisms of EVs have been loud and varied over the years, even as engineers work to dismantle those misunderstandings. In the Audi E-tron commercial, a driver blasts through every criticism, including those about the ranges being too short, or how EVs just aren't powerful enough, or how charging can be hassle for longer trips.
The 2019 Audi E-tron exists to prove those things wrong. Its 204-mile range, for example, is an impressive one that allows day trips well beyond just the daily commute. In terms of power, it can make upwards of 355 hp and 414 lb-ft of torque, which is more than enough to provide the muscle many Audi customers crave in and around Oxnard, CA, where the roads are just begging to be driven.
In terms of charging stations, the infrastructure is coming, and one thing that works in this particular vehicle's favor is its ability to charge up to speeds of 150 kilowatts.
In other words, it stands out among all
new 2019 Audi cars
as a beacon of environmental friendliness and efficiency—all without compromising luxury or performance. That is why
Audi car dealers
and customers alike enjoy the car so much. As charging infrastructure improves, it will be even more enjoyable, and we look forward to further ads promoting this automaker's green engineering commitment.