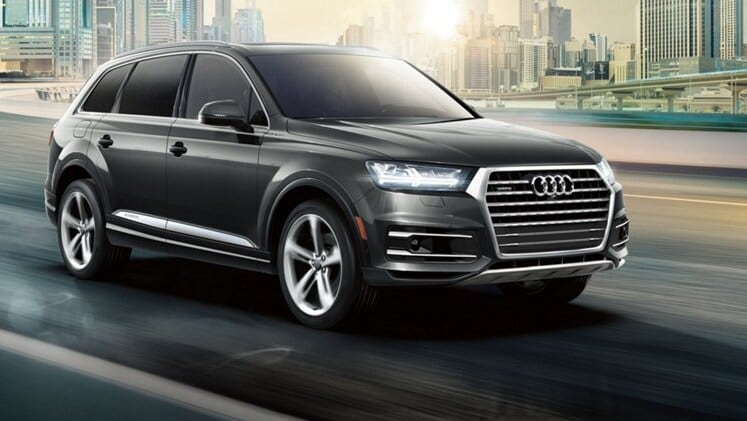 If buying a new vehicle from Audi car dealers was as easy as purchasing the automobile that best suited your individual needs, the purchasing process would likely be a quick and painless one. However, the reality is that many customers in and around Ventura, CA have family considerations to make as well, which means making sure the vehicle has enough storage space, enough safety features, and enough in-car entertainment to make everyone in the family happy.
Thankfully, Audi has an offering that has made a lot of sense for Audi Valencia customers: the 2019 Audi Q7. In fact, earlier this year, the 2019 Audi Q7 was named the Best Luxury 3-Row SUV in U.S. News & World Report's "Best Cars for Families" article, proving just how appropriate it can be for those who want a luxury automobile that can make everyone in a family happy.
As U.S. News & World Report writes, the 2019 Audi Q7 boasts a lavish interior that is, "beautiful and posh, with clean, modern design cues." And while comfort is undeniably important for those riding within a vehicle, luxurious comfort isn't the only thing this vehicle does well. The Audi MMI infotainment system integrates with Apple CarPlay and Android Auto, and it also comes with its own Wi-Fi hot spot—the latter of which is a dream come true for children old enough to have smart devices that require connectivity on the go.
Here at Audi Valencia, we offer a number of excellent new and pre-owned Audi cars for sale, many of which could be great for a family, but the 2019 Audi Q7 (and its pre-owned forebears) is perhaps the best family option in our stable of luxury vehicles. The only way to find out for sure is to pay us a visit and find out for yourself!