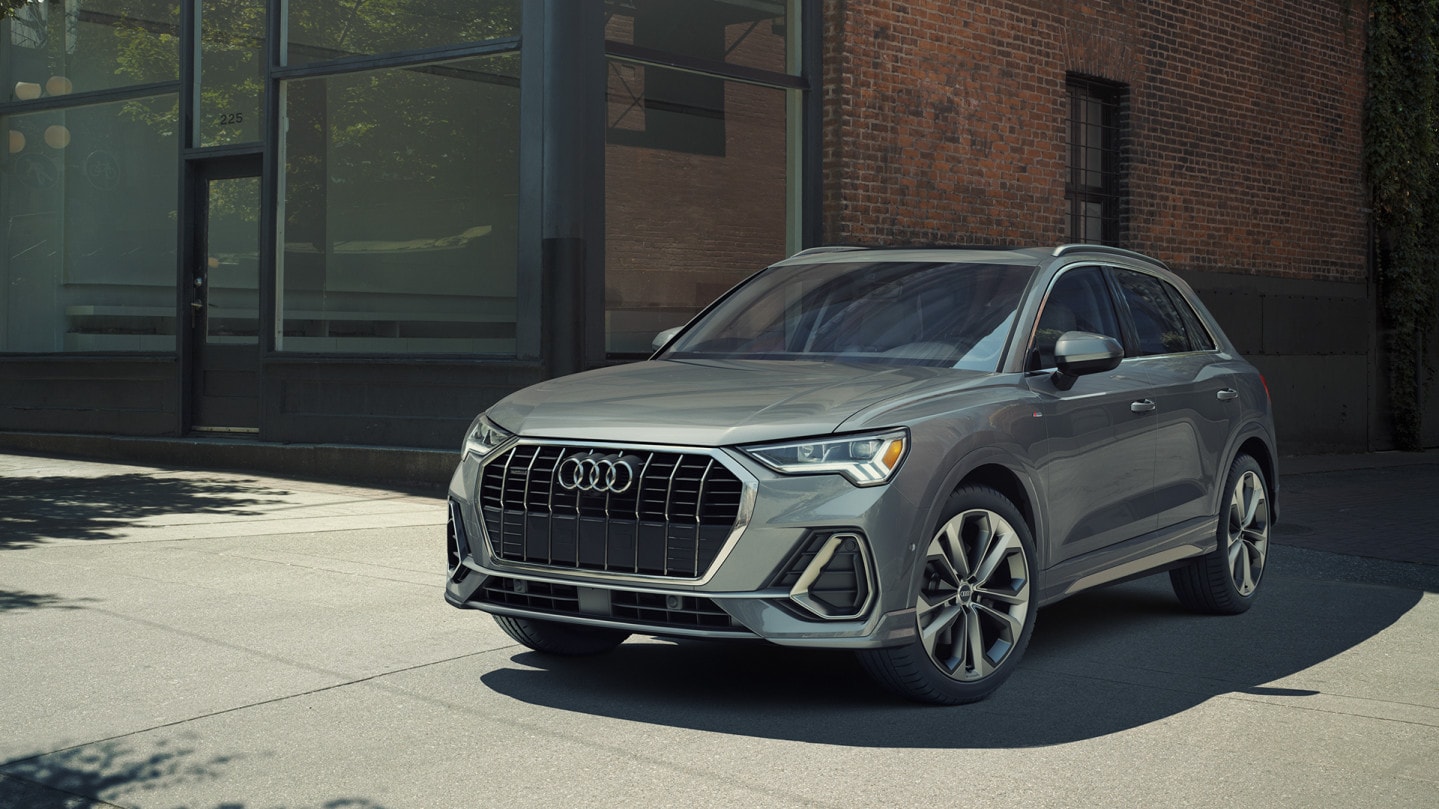 If there is one thing American consumers seem to love more than anything else in the automotive world, it's a good crossover, which explains why automakers are currently in an unprecedented arms race to release the most efficient, most attractive, and strongest performing CUVs possible. Audi, for example, is adding a compact Audi SUV to its range in the Audi Q3 Sportback, and it hopes the little coupe-shaped hatch will offer all the practicality people love in crossovers alongside the luxury customers in Los Angeles, CA have come to appreciate from Audi as a brand.
From an aesthetic standpoint, the new Audi Q3 Sportback offers a low roofline with a coupe-like interior, but the shape itself is that of a small SUV. This combines the presence of power but the lines of a sportier vehicle. That combination is enough to inspire a delightful mix of emotions from those visiting their Audi car dealership in search of the next big thing in crossovers.
In terms of performance, the Audi Q3 Sportback offers standard progressive steering and sport suspension with optional damper control. In simpler terms, these developments make the vehicle exciting to drive without sacrificing anything along the lines of comfort. It is both lavish and thrilling from the inside out.
And, of course, it will come with all the great technological offerings our customers have come to expect among all Audi new car deals. A 10.25-inch digital instrument cluster is the pièce de résistance, though it can be upgraded to a 12.3-inch virtual cockpit that makes infotainment and navigation as crisp and easy-to-use as ever.
If you are interested in the new Audi Q3 Sportback, give us a call here at Audi Valencia any time so we can get you behind the wheel in the latest and greatest in the arena of CUVs!