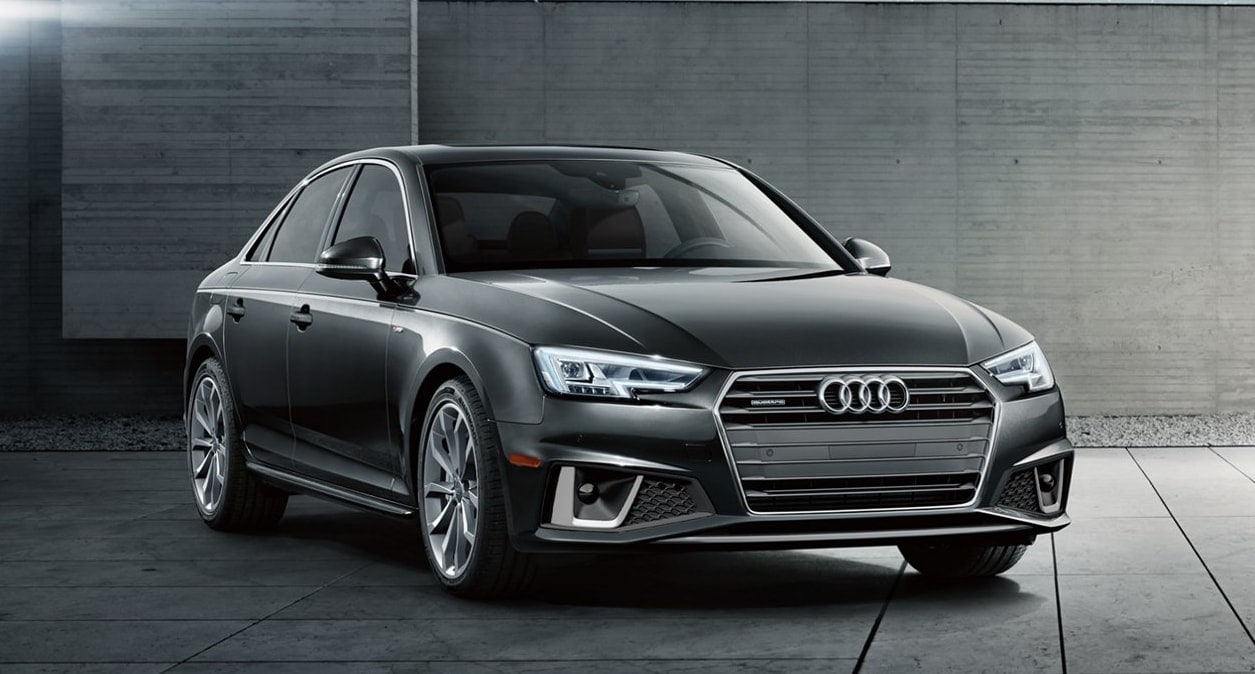 The 2020 model year is rapidly approaching—much more quickly than the actual 2020 calendar year—and that means we here at Audi Valencia can look forward to some of the changes planned for our best-selling models. The
2020 Audi A4,
for example, always is a customer favorite and among out best
Audi new car
deals every single year. There are a few updates coming for the latest version of the vehicle, all of which should make drivers excited about the new version of this vehicle.
The first change we will see in the 2020 Audi A4 is a new hexagonal grille, which will be wider and flatter for the new model year. Standard LED headlights also will make be made available on the car this year, though Matrix LED-style lights will be offered as an option. Either way, the lights will look a lot prettier in the very near future.
Another change is that the Audi A4 will be slightly larger. While the wheelbase will not change, we do expect a 1.4-inch increase of length, which means a little bit of extra leg room for passengers.
In terms of technology, the new Audi A4 gets a larger touchscreen infotainment display. The current display is 8.3 inches and controlled by knobs, but the updated version will get a 10.1-inch touchscreen display. The new infotainment system also will feature natural-language voice control, making for a cleaner experience with voice commands.
While the current Audi A4 is one of the stars at any
Audi dealership
, customers in and around Valencia, CA can look forward to these upgrades coming soon. If you have any questions about this new model, call us any time and we will be happy to answer any and everything you may be wondering about!