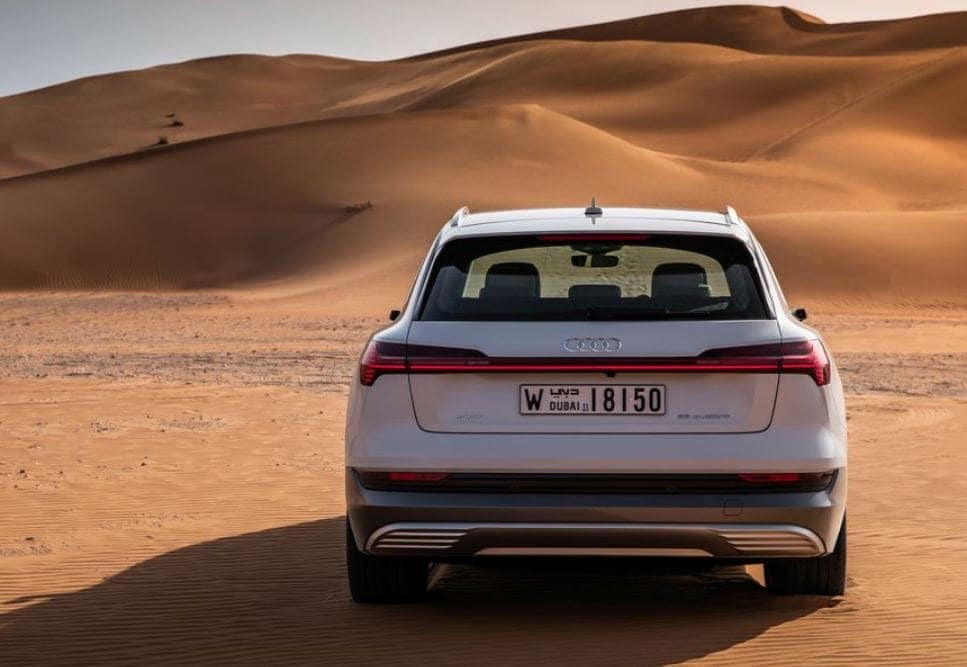 There is this movie in theaters right now—perhaps you have heard of it—entitled
Avengers: Endgame
, and as predicted, it has been one of the most impressive box office blockbusters in the history of film. As of early June, the film, which stars almost every notable Marvel superhero from the big screen over the last decade, had amassed $2.71 billion worldwide, making it the second-most profitable movie ever.
And since this film has a notable Audi e-tron cameo, the higher-ups at Audi must be beyond pleased with their investment in this particular bit of product placement. In fact, it is not the first time Audi has appeared in a Marvel Cinematic Universe film. The Audi R8 appeared in the very first Iron Man film, which was the MCU movie that kicked off the entire franchise.
"Since Tony Stark introduced the world to the iconic Audi R8 in 2008, Marvel fans have really embraced the brand. We're eager to introduce them now to the all-electric
Audi e-tron SUV
and expect an equally strong fan reaction to Tony Stark's new supercar the all-electric Audi e-tron GT concept," said Loren Angelo, vice president of Marketing, Audi of America.
In
Avengers: Endgame
, Stark pulls up to Avengers headquarters in the new Audi e-tron, which rumbles and speeds its way down a very long driveway. Frankly, it looks very impressive on film, which is exactly what Audi was hoping when it made the deal to get this sporty SUV into the movie.
Thankfully, a luxury vehicle feels right at home in the hands of Tony Stark. Futhermore,
Audi car dealers
serving Oxnard, CA would be thrilled to put one of our
new 2019 Audi cars
in the hands of non-superheroes, too. You don't have to be Iron Man to enjoy an Audi vehicle, especially one as lavish and fun as the Audi e-tron.