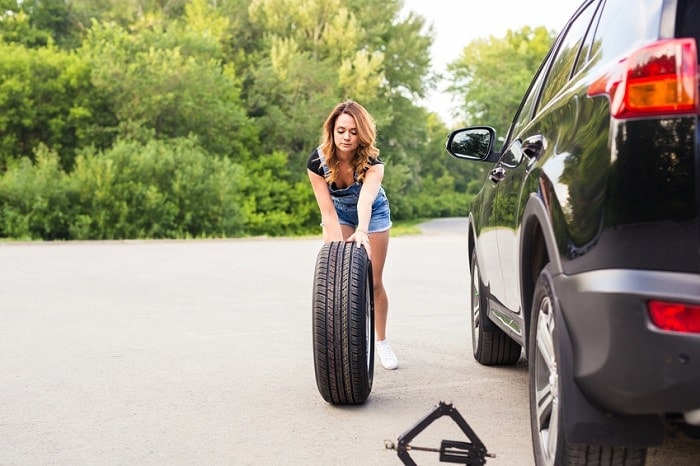 On the one hand, a
flat tire
is a massive inconvenience, as it could potentially strand you on the side of the road in completely unfamiliar environs. On the other hand, changing a tire is one of the easiest
Audi service
interruptions a vehicle can have, especially if you know how to quickly and safely change a flat tire.
As your
Audi car dealership
serving Santa Clarita, CA, we want our Audi Valencia customers to be equipped with the knowledge they need to change a flat tire, so we have put together these simple step-by-step directions for doing exactly that:
Get someplace safe – This is especially important if you get a flat someplace with fast-moving traffic.
Locate your tire, jack, and tire iron – You will find these under the floor of your trunk. Just lift that flap and there they are!
Loosen the lug nuts – Use the tire iron to loosen the lugs by turning them counterclockwise. These can be very tight, so be ready to use a good deal of force to loosen them.
Jack up the car – Find the jack point under the car and lift the vehicle until the tire is completely off the ground.
Replace the bad tire – Simply slide off the bad tire and replace it with the donut.
Lower the car & tighten the lug nuts – Lower the car back onto the ground first, then tighten the lug nuts as much as possible.
Drive to Audi Valencia for a tire replacement – Spares are not meant to be driven long distances, so make your way to the Audi Valencia service department for a replacement as soon as you reasonably can.
If you can do all of these things, you will have a fixed tire in no time, and you will have done it without having to hire someone to get you back up and running!