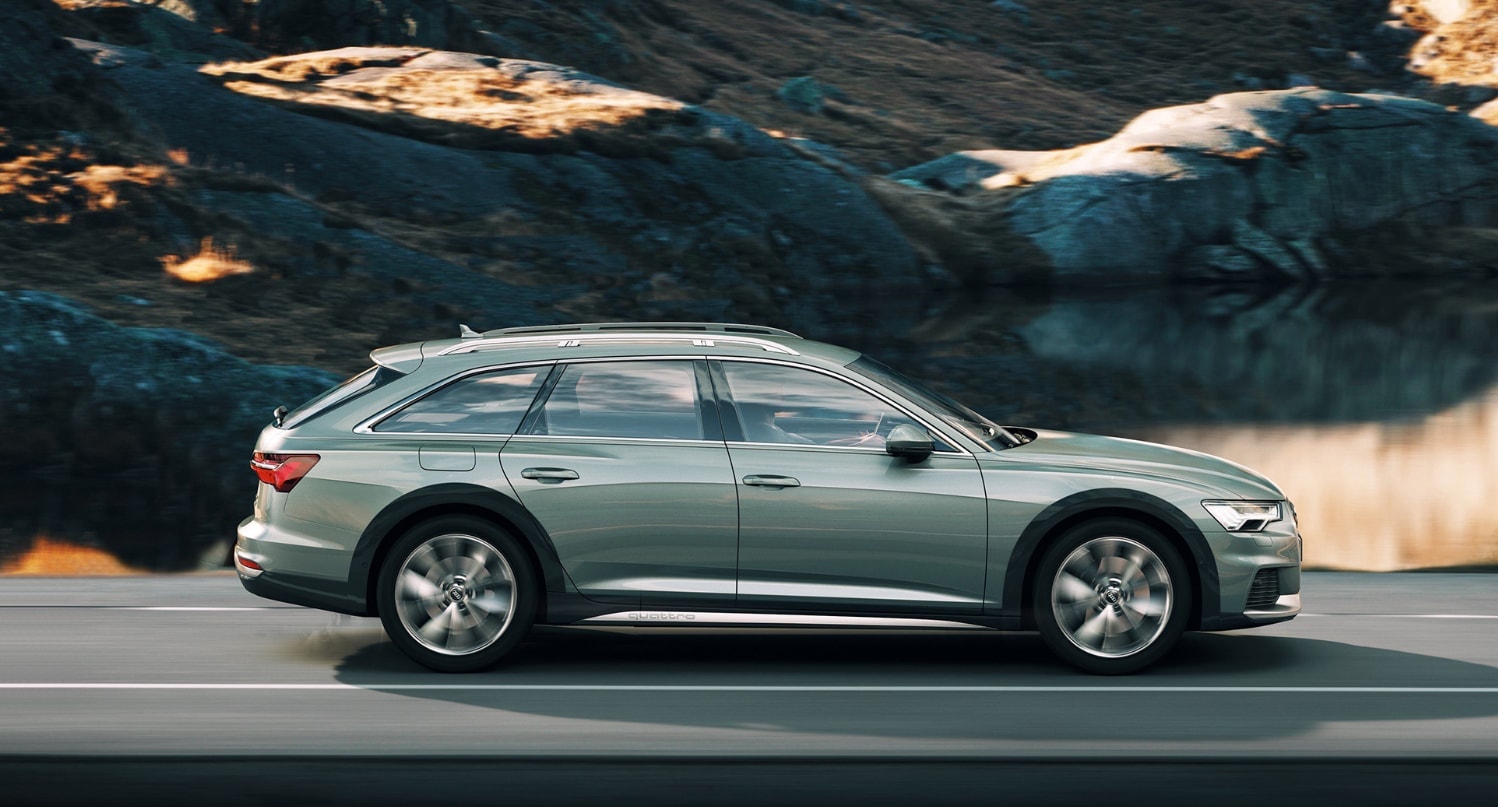 It's been a long time since Americans fully embraced the station wagon—a staple in the 1980s that for a while was lambasted as being out of touch with auto customers and entirely outdated. But all things come back around in time, as the
Audi A6 Allroad
hopefully will prove when it returns to Audi dealerships in the coming year.
It has been 15 years since we last sold the Audi A6 Allroad here in Valencia, CA, so it should be no surprise that we're so excited to welcome it back to our ever-growing stable of
new 2020 Audi cars
. With so many crossovers being added to the fray of available family vehicles to purchase, a wagon could be the refresh that consumers are looking for. We think that can be the case with this beloved Audi wagon.
The "Allroad" portion of the vehicle's name indicates that the wagon will feature the lauded Audi quattro all-wheel drive system, and the vehicle will sit 1.8 inches higher off the ground than the standard Audi A6. A package of add-ons can bring all-wheel steering for improved maneuverability, while the dash displays can show the vehicle's exact tilt while the thing is performing at its highest levels.
We expect the interior to look very much like the standard Audi A6, which means premium materials, comfortable seats, loads of great infotainment, and a top-rate sound system. All in all, this should be one of the more popular test drives at Audi Valencia over the course of the coming year.
If you are interested in this particular Audi for sale, keep an eye on our
Audi Valencia
website for inventory updates. The Audi A6 Allroad will return soon enough!