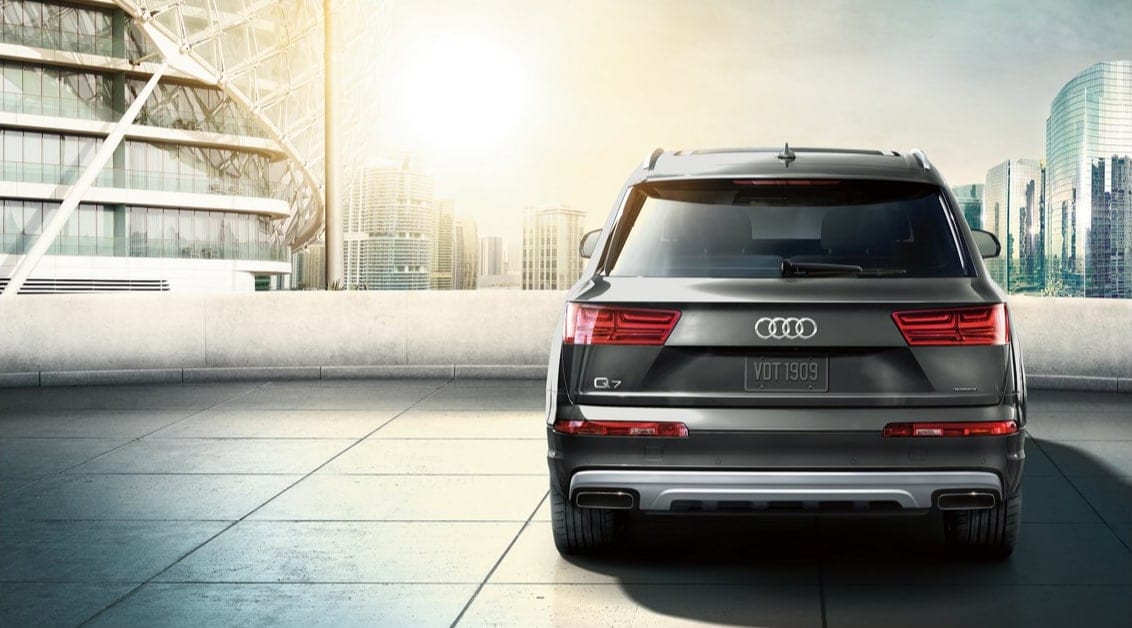 The 2019 Audi Q7 is exactly the sort of crossover that customers in and around Valencia, CA can't seem to get enough of these days, but we're not naïve enough here at Audi Valencia to believe that ours is the only model people will consider when shopping for a new automobile. Knowing that, we'd like to take a quick look at how the Audi Q7 stacks up against its toughest competition, just to give you a sense of how some Audi new car offers are better than anything a competing automaker can provide.
Audi Q7 vs. BMW X5
For starters, the Audi Q7 is a more affordable option, with an MSRP almost $7,000 less than what a base BMW X5 would cost. Furthermore, the Audi Q7 boasts a seven-seat passenger capacity, while the BMW X5 maxes out at just five. While there are pricier trims of BMW X5 that offer a third row of seats, they don't power-fold down like they do in the Audi Q7, so the extra price doesn't even come with extra convenience.
Audi Q7 vs. Mercedes-Benz GLS
The price difference is even more glaring between these two models, as the Audi Q7 starts over $16,000 lower than the Mercedes-Benz GLS. Even more glaring is what you get for all that money; despite the cost difference, the Audi crossover comes with leather seats, while the Mercedes-Benz model offers premium vinyl in their standard model. Finally, the Audi Q7 comes standard-equipped with tri-zone climate control, while the Mercedes-Benz GLS offers only dual-zone climate control.
Any new or pre-owned Audi SUV is going to hold up well when compared to the offerings of other luxury brands, but the 2019 Audi Q7, available now at Audi Valencia, remains one of the best values in the business.