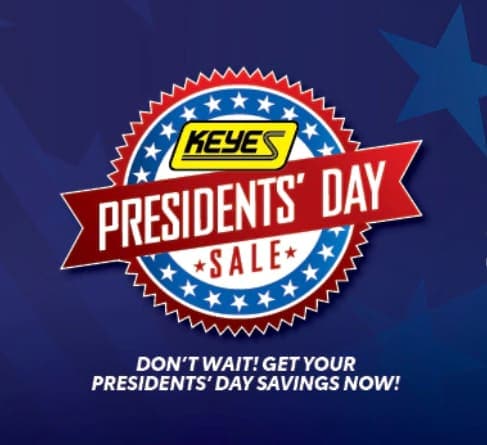 We know – it's hard to believe that President's Day is less than a week away. With 2020 whizzing right by, it can be a challenge to keep up with everything you hoped to achieve this year. If getting a luxury automobile was on your list of New Year's resolutions, you'll be happy to know that now is a great time to put a check next to that line item by visiting Audi Valencia.
Our Audi dealership is currently hosting a President's Day Sale that runs through March 3, 2020. Every day our President's Day Sale lasts is an excellent time to look for Audi cars for sale at our Audi dealership near Los Angeles, CA because we're offering some fantastic deals on our new and pre-owned automobiles.
The specials we're offering on new cars include deals on sought-after vehicles like the 2020 Audi A3, the 2019 Audi A6, and the 2020 Audi Q3, to name a few. With those specials being so intriguing, you might find yourself thinking, "Are there pre-owned Audi cars near me that are currently eligible for specials?" If you're close to our Valencia, CA Audi dealership, you can find enticing deals on some popular pre-owned Audi models simply by visiting our convenient location.
The specials we're currently offering on select pre-owned Audi vehicles make it even more affordable to take a seat behind the wheel of a new-to-you Audi automobile. Depending on the previously owned vehicle you choose, you might stand to save more than $1,000 or over $10,000 during our President's Day Sale!
What are you waiting for? Check out the specials we're offering on featured Audi cars during our President's Day Sales Event and head over to Audi Valencia to save on a new or previously owned model today.