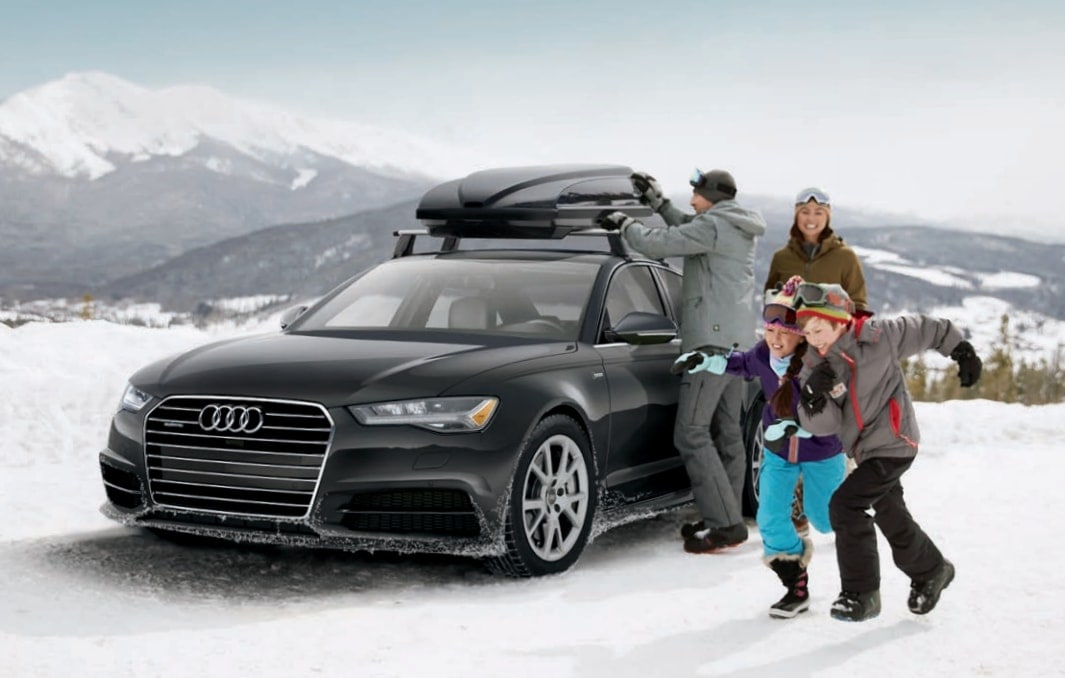 While it may still feel summerish around our Valencia, CA Audi dealership, winter is well underway. If you're planning to take a road trip to a location that experiences wintry weather, it's important that you prepare your car for your upcoming adventure.
Drivers who haven't experienced the undeniable lure of winter hotspots like Mammoth and Big Bear Mountains may think they'll stay local all season long. Too often, motorists find themselves heading to those destinations when they hear about all the fun they can have on the slopes.
Home to the highest ski resort in the State of California, Mammoth Mountain is a dream for skiers, snowboarders, and snowmobilers. Boasting more than 35 trails that cover about nine miles of terrain, Big Bear Mountain has a route for skiers and snowboarders at all skill levels.
Being Audi car dealers serving Los Angeles, CA and surrounding areas who've visited Big Bear and Mammoth many times, we can assure you that you'll have even more fun during your adventure if you know your car is prepared for the rigors winter often delivers to mountainous regions. To ensure your vehicle is ready for wintry road conditions, make an appointment to bring your automobile into our Audi service center near Bakersfield, CA.
When you trust us to winterize your automobile, we'll do some key things. For starters, we'll top off your car's fluids, test its battery, cooling system, and defroster, and change the windshield wipers. If necessary, we'll also change your oil and rotate your tires. We'll inspect your tires to ensure they have enough tread to keep you safe on snow- or ice-covered roads too. If they don't have sufficient tread, we'll recommend buying new ones instead of having us rotate your worn tires.
To learn what else goes into winterizing a car, contact or visit Audi Valencia today.