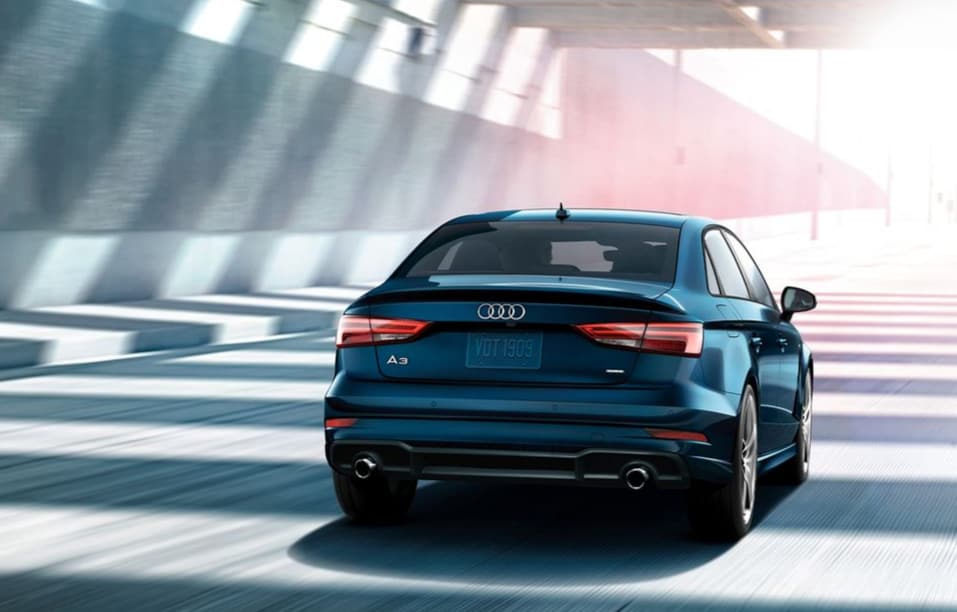 At Audi Valencia, we know that we sell some impressive vehicles. If you're interested in, let's say, a 2020 Audi A3, there are plenty of reviews out there pointing out just what's so impressive about this vehicle. Let's take a closer look at what reviews on the Audi A3 have to say.
Performance
According to reviews, the 2020 Audi A3 offers a "comfortable ride and sporty handling." It may be the entry-level sedan in the Audi lineup, but it still offers a great driving experience and performance that won't disappoint. Some reviews pointed out the "strong acceleration" from its turbocharged engine, while others highlighted its "lively handling." Some drivers also pointed out that they like the addition of an all-wheel drive option. Whichever trim level, engine, or drivetrain you choose, this Audi sedan is ready to impress.
Comfort
The 2020 Audi A3 also offers a comfortable ride. Many reviews pointed out the "quiet cabin" and the quality of the front seats in particular. It may be the entry-level model, but it's still a "proper luxury car."
Style
The interior is minimalist and clean, without too much excess that could prove distracting. Some reviews pointed out that the 2020 Audi A3 looks much like the high-end sedans in the Audi lineup, inside and out. Even if those models are currently out of your price range, you can still enjoy the style and luxury that the Audi brand is known for. Overall, the 2020 Audi A3 ends up being a great value.
Visit our Audi dealership serving Los Angeles and check out this impressive luxury car for yourself. Our Audi dealers can answer any questions that you have about the 2020 Audi A3 or any of our new Audi models. We look forward to seeing you!