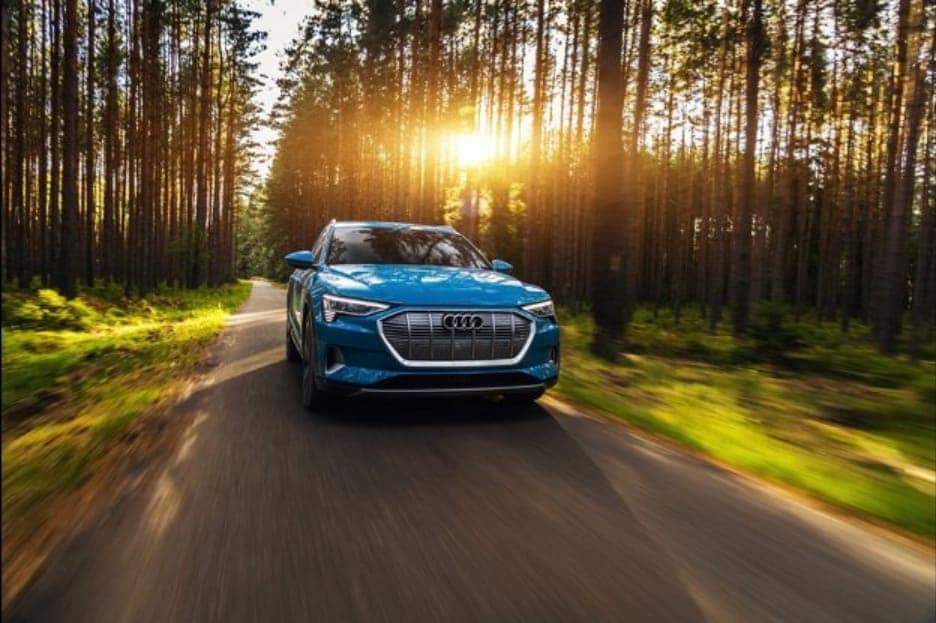 ?
If you're in the market for a new green car, we have a great new option for you here at Audi Valencia. The 2020 Audi e-tron® has arrived, complete with the latest green car technology and the kind of driving experience you've come to expect from our incredible Audi vehicles. Some drivers might be wondering, however, whether this new Audi SUV is a hybrid or an electric car. We can clear that up for you.
What's the difference between hybrid and electric?
A hybrid model uses a combination of electric power and gasoline, while an electric vehicle just uses a battery pack and one or multiple electric motors. The 2020 Audi e-tron® is the latter, making it the first purely electric SUV from the Audi brand. You won't have to make any stops at the gas station in this new Audi vehicle.
2020 Audi e-tron®
The 2020 Audi e-tron® has an impressive EPA-estimated range of 204 miles. It also offers fast charging technology, allowing drivers to add fifty-four miles of range in just ten minutes. This electric Audi vehicle also offers the performance and capabilities you've come to expect from the brand. A quattro® all-wheel drive system and an advanced air suspension with five modes, including an off-road mode, ensure that this green SUV can handle just about anything. The 2020 Audi e-tron® also has a total output of over 400 horsepower and can go from zero to sixty in five and a half seconds. Who said that a green car has to be boring?
So if you're looking for a capable green SUV that offers everything that you love about new Audi models, visit our Audi car dealership serving Los Angeles and ask about the 2020 Audi e-tron® today. Once you take this electric SUV for a test drive we know that you'll be impressed!